Improve Your Nutrition with HealthFit
Providing counseling on menu selection, meal content, food selection, portion control, sports nutrition and weight management. Nutrition education specific to a disease or disorder is also provided, including but not limited to, Cancer, Diabetes, Cardiac Health, and Osteoporosis.
Consultation Packages:
30-Minute Nutritional Consultation – $45 members / $50 non-members
60-Minute Nutritional Consultation – $70 members / $75 non-members
5-Pack Nutritional Consultations – $200*
Grocery Store Tour
Gain a better understanding of how to navigate a grocery store and find out where the healthier choices of food are located. Learn how to read and understands the food label to make healthier snack and meal choices. Our registered dietitian will also explain how to modify favorite recipes by substituting one or more healthier food items. You can also check out some healthy & tasty recipes.
Tour Pricing:
$75 One-on-One
$50Group of Two
$25 Group of Four
Contact us at (941) 917-7000 for more information on Nutritional Counseling.
*Private one-on-one evaluation with registered dietician required.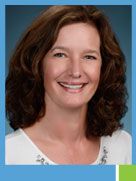 Gudun Novak – Bio